The Icelandic sheep produces a premium fleece. The fleece is dual coated, with a fine, soft undercoat called thel and a longer, coarser outer coat called tog. The tog is lustrous, strong, water- and wear-resistant, and sheds off the rain and weather. Thel is the soft downy undercoat. The thel provides the loft for the outer coat and insulation for the sheep.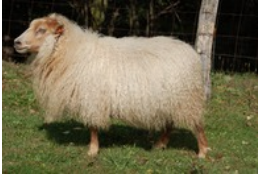 Icelandic sheep's milk is naturally sweet and is high in fat and dissolved solids which is needed to make excellent, high yielding, cheese from relatively small amounts of milk. It is also made into butter and yogurt, which is velvety smooth and creamy sweet. Icelandic ewes easily support twins and many raise triplets without assistance.
The Icelandic breed is predominately grown for meat in Iceland. The Icelandic breed is considered a mountain breed, and historically mountain breeds have been milder in flavor, and leaner than the lowland breeds. The meat is indeed very tender with a mild flavor, and is generally described as gourmet meat.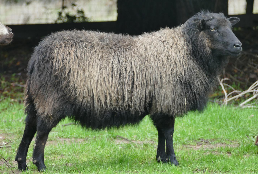 The Icelandic sheep is one of the world's oldest and purest breeds of sheep. Throughout its 1100 years of history, the Icelandic breed has been truly triple-purpose, treasured for its meat, fiber and milk. The fleece is dual-coated and comes in white as well as a range of browns, grays and blacks. There are both horned and polled strains. Left unshorn for the winter, the breed is very cold hardy. Icelandic sheep's milk is naturally sweet and sought after to produce extraordinary soft cheeses as well as deliciously sweet butter and yogurt.