Nubian dwarf goats, or mini Nubians, are a cross between Nubian dairy goats and Nigerian dwarf dairy goats, bred with the goal of raising good milk producers in a smaller size. Because this is a crossbreed, size and characteristics are dependent on the generation level of the goats. While mini Nubians are a relatively new breed, after the sixth generation they may be registered as purebred mini Nubians, for which there is a specific size standard.
Mini Nubians are registered with the Miniature Diary Goat Association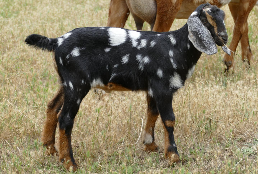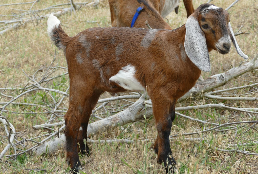 Mini Nubian goats are known for their social, outgoing, and vocal personality. They love being around humans and are known to call for their owner. They know their names and come when called. They love being pet and follow their owners around like puppies.
Mini Nubian goats have the cute floppy ears of the full size Nubian and come in any variety of colors and patterns. Blue eyes and brown eyes are possible and some are naturally polled (without horns).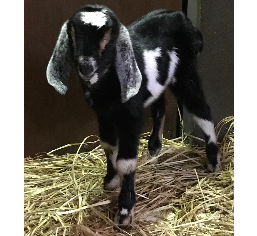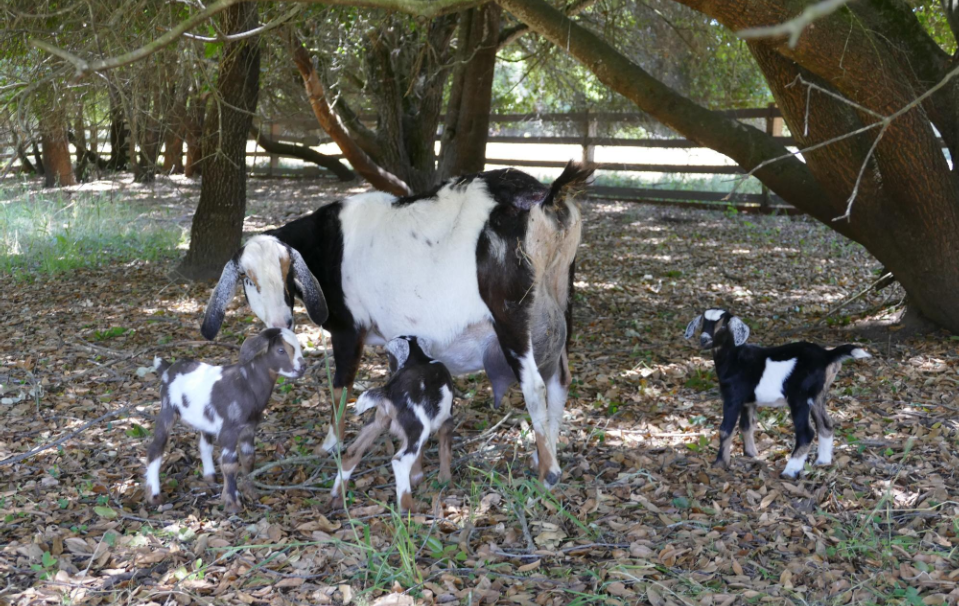 Mini Nubian goats produce milk that is very flavorful and has the highest butterfat content. Milk production is about two quarts per day. The milk is used for drinking and cheese making and is naturally homogenized so it does not separate. Goat milk is the most digestable milk, people that are lactose intolerant do well on goats milk and cheese.