KANGALS FOR SALE (next litter planned for 2020)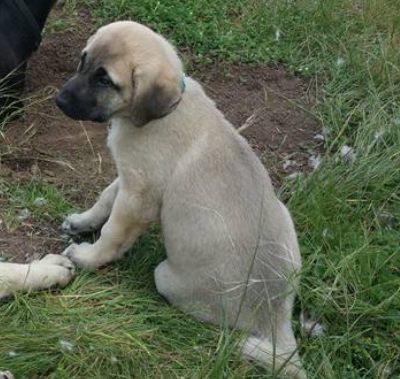 Socialization: Our puppies live with our goats, sheep, ducks, turkeys, chickens, and cats. We spend time with them; holding, petting and loving. We are giving these puppies an excellent start for either livestock guardian work or home guardian work.
Nutrition: We believe the health of your puppy starts before its birth. We feed our dogs a raw diet of hormone and antibiotic free beef, consisting of green tripe, muscle meat, heart, tongue, trachea/gullet and ground bone. The pups start their raw diet at 4 weeks while they are still nursing. Also beginning at 4 weeks, they enjoy a lunch of raw goats milk daily.
RAYBURNE RIDGE ASLAN x TAYLOR RANCH LEYLA PUPS SOLD!
Please contact us to be added to the next litter waiting list
Born 3/3/2017
4 Females
3 Males
UKC registered purebred
Health and temperament tested, chipped, shots, wormed
SOLD!